Corporate Profile
The YAC DAStech Advantage

YAC DAStech's Proven Record in Developing Technology and Integrated Provider as "the Last Fort in Cutting"
Our pride is in our capability to meet every customer need in developing technology and providing service, and the capability of integrated in-house design and manufacturing of high-rigidity machines.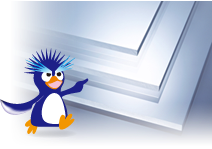 The best cutting is...
●

Cutting blade


●

Cutting technology


●

Fixation method, etc.

The best cutting is made up of a combination of these.
Cutting should not have even the slightest effect on the material (workpiece) you want to cut, and should be precise, clean, and efficient.
The cutting technology you require is different based on the material you want to cut (size, shape, characteristics, cut size, etc.).
YAC DAStech is a Team of Cutting Pros
●

Declined by other companies because a material is too difficult to cut


●

Requiring higher levels of cutting

●

Facing difficulty with new materials


●

Requiring cutting efficiency, etc.
The over 20 experts at YAC DAStech analyze customer needs with weapons of nimble maneuverability and speed to envision a workable cutting method to test together with our customers. Going through this process allows our experts to determine the technologies needed to cut the materials customers want to cut.
Everything from the design of the machine to manufacturing is done in our company. This is the biggest YAC DAStech advantage. The ability to see what cutting technology is required, reflect it in the design, and complete production of an original machine within the company. We also install machinery on site and conduct onsite tests to achieve the required accuracy.
We also maintain delivered products and offer customers a full range of assistance in our support system.
We encourage you to come to the YAC DAStech Team of Cutting Pros with your cutting needs!